Social Justice ⦁ Local Partnerships ⦁ Global Outreach
Our Church in the World
Called by scripture to go forth, members of Little River United Church of Christ are committed to make a difference in the world around us – by studying, by speaking out, by supporting others, and by acting on our convictions.
We study:
To better understand the world around us and our role as people of faith, we gather on Sunday mornings and other times to study issues of the day and the connections among social concerns, politics, and spirituality.
We speak:
As individuals, we raise our voices on local, national, and international issues, such as affordable housing, gay rights, clean energy, and debt relief for impoverished nations. As a church, we have declared that we are Open and Affirming and have joined the National Religious Campaign Against Torture.
We support:
A substantial portion of Little River's annual operating budget and special offerings annually are devoted to local, national, and international mission and relief activities. The church also provides meeting space for many local community organizations.
We act:
To increase awareness and encourage purchase of products based on principles of economic and social justice, we sell certified Fair Trade products monthly. On an individual basis, many members are professionally and personally engaged in activities that reflect the commitment to influence the world around us.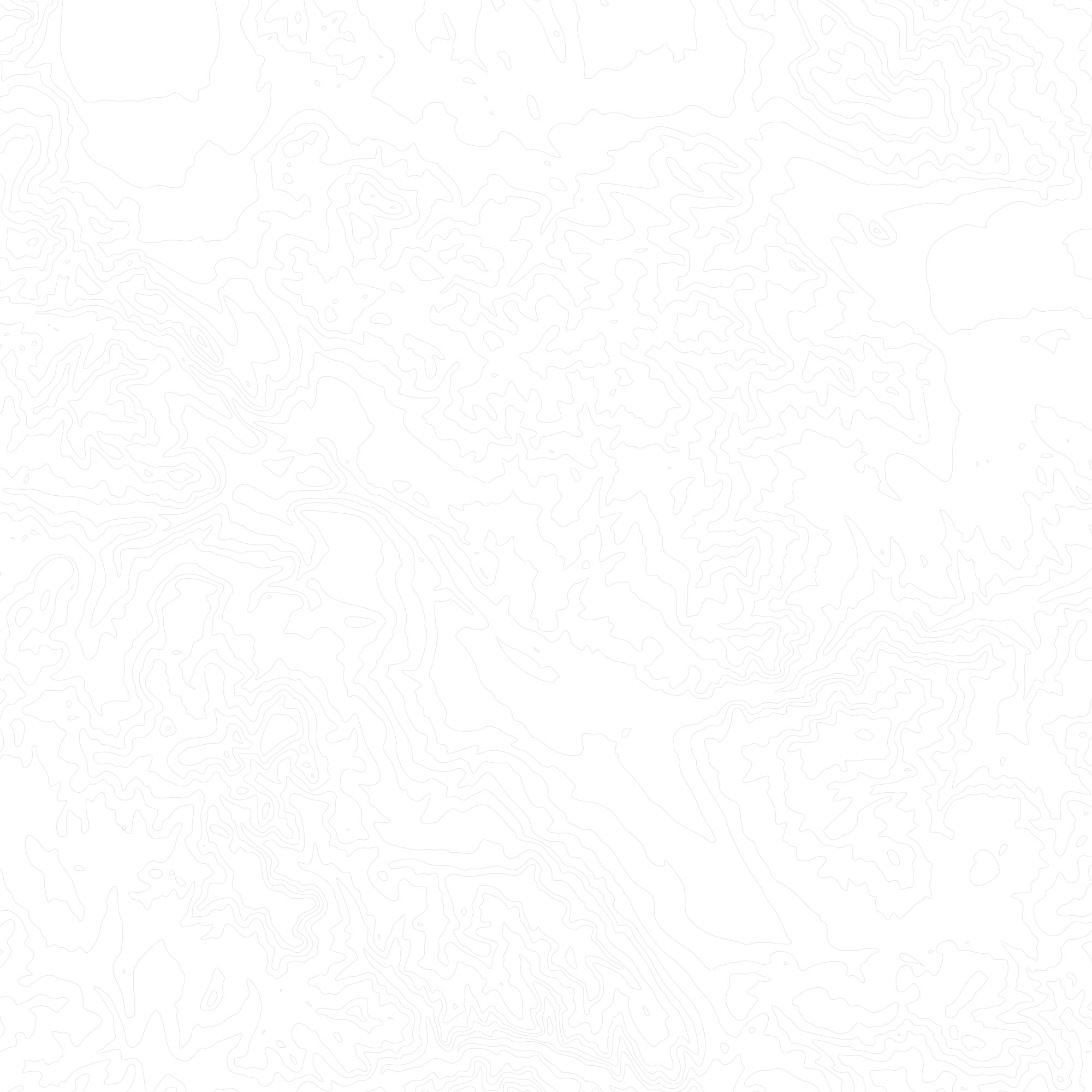 Local Partnerships & Engagement
Little River United Church of Christ forges partnerships with other organizations sharing a common vision.
Annandale Christian Community for Action
The Annandale Christian Community for Action (ACCA) was founded in 1967 by a small group of Protestants and Catholics to serve the community, without regard to ethnicity or religious beliefs.
Read More
The first ministry provided affordable day care for children of low-income families. ACCA now serves Annandale, Lincolnia, Bailey's Crossroads, and Culmore through collaboration with Fairfax County and the United Way. Funding and in-kind support comes from its 27 member churches, individuals, businesses, community organizations and the county, state and federal government. Except for the Child Development Center (CDC), all ministries are volunteer-run. More than 95% of the funding goes directly back in to the community. Little River UCC is a long-time partner of ACCA as it has participated in the White Gift Christmas and has funded ACCA with end-of-year monies.
ARISE (United College Ministries in Northern Virginia)
ARISE is a program of the United College Ministries in Northern Virginia that reaches out and provides spiritual support to students on the campuses of George Mason University and Northern Virginia Community College, regardless of their affiliation with Christianity.
Read More
Through ordained and peer ministers, ARISE fosters awareness in students that the greater community cares about them. Activities include the "Listening Post" a place to talk with a person who listens, responds, and provides non-judgmental companionship; campus involvement through organizing events on topics of interest such as world hunger; mission work trips; a weekly meal with informal conversation; and the publicizing of events, activities and resources available throughout the national capital area. Little River provides financial support to ARISE.
Fairfax FISH (For Immediate Sympathetic Help)
Fairfax FISH is an ecumenical outreach program that works through referrals from the Fairfax County Department of Human Services to assist people in need in Fairfax County.
Read More
FISH provides food, clothing, and financial assistance for rent, mortgage payments, utility bills, gasoline, and medical bills. FISH volunteers also deliver food to homes. Little River UCC supports FISH financially, participates with 14 other member churches on the FISH Council, and provides volunteers who respond to FISH requests for assistance one day every four weeks. In addition, on each communion Sunday, many people bring non-perishable food donations to restock the food pantry we maintain for FISH.
Food for Others helps meet the nutritional needs of people in Northern Virginia who are unable to provide adequate food for themselves and their families.
Read More
As the largest distributor of free food directly to people in need in Northern Virginia, it furnishes assistance vitally needed by our unemployed and low-income neighbors. Food for Others provides a safety net for people who suddenly face unforeseen emergencies such as a family illness or the loss of a job or a spouse. Little River gives financial support to Food for Others, and our members provide assistance by collecting surplus food from local grocery stores, and by working in the warehouse.
Homestretch is the largest provider of transitional housing to homeless families in Fairfax County.
Read More
Its mission is to empower homeless families to return to stable housing and self-sufficiency by giving them the skills, knowledge, and hope they need to become productive participants in their communities. In addition to housing, Homestretch provides many other services to help families succeed, including life skills, computer literacy, and GED and financial management classes, as well as intensive case management and mentoring services. Homestretch places special emphasis on children, offering numerous enrichment services to ensure that they have the best possible chance of a normal, healthy childhood. Little River UCC provides financial support to Homestretch.
The Legal Aid Justice Center
The Legal Aid Justice Center (LAJC) battles poverty and injustice by solving critical legal problems for individuals and communities.
Read More
Then they use what they learn to identify, investigate, and attack systemic injustices. The LAJC is committed to providing a full range of services. They use a combination of individual representation, group and class litigation, community organizing, policy advocacy, and media relations, with offices in Falls Church, Charlottesville, Petersburg, and Richmond. The Falls Church location specializes in immigration issues. Partnering with the LAJC is a function of Little River's commitments to social justice, defending the rights of the vulnerable, and "welcoming the stranger," (Deuteronomy 10:19, Leviticus 19:34). We have funded the LAJC and provided pro-bono attorneys, and volunteers who take snacks to the office in Culmore and assist with data entry.
"Little Library" Project, Fairfax County's Sheriff's Office
In November of 2017, LRUCC donated 106 books for use and distribution in the lobby of the Adult Detention Center.
Read More
From the Sheriff's Office: "I could feel the love as I picked up each book that once sat on the shelves of your children's/grandchildren's room. Thank you for giving that love a chance to spread as we put these books into the hands of children who have contact with our agency. This project will not only make a positive difference in the lives of these children, but help us, as Law Enforcement Officers, build a positive relationship with them one book at a time." This project is ongoing. Bring your gently loved books, infant through twelve years old, to Little River. There is a basket outside the Social Hall waiting to receive them.
The Potomac Conservancy safeguards the lands and waters of the Potomac River and connects people to this national treasure.
Read More
They believe that the foundation of healthy, sustainable, and connected communities starts with clean water. It is the region's leading clean water advocate. They combine the grassroots power of 21,000 members and online activists with local land conservation and policy initiatives to strengthen the Voice of the Nation's River. Volunteers assist with (1) land protection, (2) clean water advocacy, and (3) community conservation. The Potomac Conservancy partnership demonstrates LRUCC's commitments to environment justice and protection of God's creation. We funded the Conservancy and helped clean up the Potomac waterway; Little River plans to continue to help improve the nation's capital's waterways for our future.
Second Story provides a safe haven for at-risk children, youth, and young adults in Northern Virginia.
Read More
It offers emergency shelter for teenagers, a round-the-clock crisis hotline, a program to assist young mothers in finding stability and turning their lives around, and help with rent, budgeting, and schoolwork for homeless youth who are trying to finish high school. Through its financial support for Second Story, Little River seeks to support interventions to help vulnerable youth in our community. The Board of Outreach and Social Justice is also exploring other ways to support Second Story's important work.
Shaw Community Center (SCC) provides educational and social programs that respond to the needs of residents of the Shaw area of Northwest Washington.
Read More
Offerings include an after-school program, college prep classes and scholarships, wellness and enrichment programs for children and youth, a summer day camp, digital-media literacy and job-readiness instruction for adults, and mentoring for children and youth. SCC is a ministry of the Potomac Association of the United Church of Christ; Little River supports its programs financially. Volunteers from Little River work with participants and staff, and our members donate school supplies, scholarship funds, and Christmas gifts to Shaw.
Thrive DC, located in Northwest Washington, works to prevent and end homelessness.
Read More
They do this by recognizing the dignity and potential of persons in need and providing services that meet basic needs, educate and empower people, and create community. Financial and volunteer support from Little River UCC helps Thrive DC provide services including two daily meals, free showers and laundry, employment training, and mentoring.
Christmas Gifts for Children in Need
The White Gift service is a long-standing and cherished tradition at Little River that reenacts the story of the Magi bringing gifts to the infant Jesus.
Read More
As the service culminates, the congregation carries gifts wrapped in simple white to the manger. Through this service, hundreds of gifts are provided each year to needy children served by Annandale Christian Community for Action, Main Street Child Development Center in Fairfax, and Shaw Community Center in Washington.
Hubert S. Beckwith Scholarship Fund
The Hubert S. Beckwith Scholarship Fund was established to honor Little River's founding pastor and to assist seminary students from the Potomac Association of the UCC who have demonstrated academic excellence and sustained commitment to community service. Currently a $1,000 scholarship is awarded annually.
Little River United Church of Christ's GLobal ACTION
Fair Trade
To increase awareness and to encourage purchase of products based on principles of economic and social justice, Little River offers Fair Trade products, including coffee, tea, olive oil, and chocolate candy bars, for sale each month. Our church is part of an active Olive Oil Ministry that aims to improve the quality of life of Palestinian farmers and support The Tent of Nations, an international organization that brings together people of different faiths from neighboring villages and separate countries in order to build trust and hope. Little River is also a supporter of Voices from the Holy Land, a series of films shown by a consortium of faith communities depicting the current situation in Israel and Palestine
International Justice Mission
Little River has joined in partnership with the International Justice Mission, an international agency that brings rescue to victims of slavery, sexual exploitation, and other forms of violent oppression. IJM supports lawyers, investigators, and aftercare professionals in thirteen Asian, African, and Latin American nations. They work with local officials to secure immediate victim rescue and aftercare, prosecute perpetrators, and ensure that public justice systems effectively protect the poor. At home, volunteers advocate for US policies opposing sex trafficking and slavery.
National Religious Campaign Against Torture
Little River is a member of the National Religious Campaign Against Torture and its local chapter, the Washington Region Religious Campaign Against Torture, whose "Declaration of Principles for a Presidential Executive Order on Torture and Prisoner Treatment" our congregation has officially endorsed.
Thelma Morris Fellowship for Missions
Thelma Morris Fellowship for Missions is a fund that honors a former member of Little River whose interest was the mission work of the church. Upon applying, one or more adult or youth church members may receive funds to defray the costs of participating in a mission project of the United Church of Christ or other appropriate mission project. In 2017, a fellowship was awarded to a young woman from Little River to enable participation in Students Helping Honduras, a non-governmental organization constructing schools, establishing relations, and helping to alleviate gang violence and poverty in Honduras.
United Church of Christ Funds
Little River contributes regularly to several special funds of the wider United Church of Christ.
Our Church's Wider Mission
Our Church's Wider Mission OCWM provides essential support for missionaries both at home and overseas, new church starts, the staff of the UCC's 38 conferences, and development of church school curricula, as well as support and resources to about 5,600 UCC churches nationwide.
Strengthen the Church
Strengthen the Church is an all-UCC offering that supports the God is Still Speaking ministry, building youth and young adult ministries, nurturing leadership, funding new church starts, and invigorating existing congregations.
Neighbors in Need
This is an all-UCC offering to benefit our disadvantaged homeland neighbors, as well as to support Native American ministries in the United Church of Christ.
One Great Hour of Sharing
The One Great Hour of Sharing offering underwrites the disaster relief, refugee response, and long-term development work of ten Protestant denominations. Most of the focus is overseas, but it also recognizes and supports similar needs in the U.S.
The Christmas Fund
The Christmas Fund provides financial aid to retired and active ministers and their surviving spouses and children who face overwhelming financial demands.
Potomac Association Support
The Potomac Association is the representative body of the 29 UCC churches in the greater Washington area. Support for the Association underwrites special mission initiatives and programming within the communities it covers.